High-Tech and High Light: Medtronic World Headquarters and Research and Education Facility by HGA
Fridley, Minnesota: A high-tech corporate campus demonstrates the power of design to turn corporate culture into a tangible asset.

by ArchNewsNow
March 18, 2002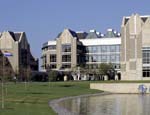 (Photo: Assassi Productions)
Tastings: Biltmore Winery by Little & Associates
Asheville, North Carolina: A converted dairy barn regains its historic presence.

by Kristen Richards
March 14, 2002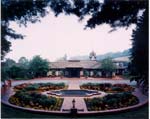 (Photo: Don Dubroff Photography)
INSIGHT: Critical Ingredients in Urban Placemaking
Successful public spaces, whether new, revitalized, or reclaimed, rely on a number of elements.

by Randall H. Shortridge, AIA, RTKL/Los Angeles
March 11, 2002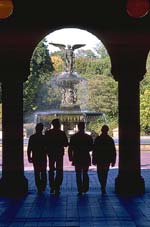 (Photo: Randall Shortridge)
Fermenting Culture: Guinness Storehouse by Imagination and Robinson Keefe Devane (RKD) Architects
Dublin, Ireland: A global company affirms its commitment to its own home town.

by Kristen Richards
March 11, 2002
(Courtesy of Imagination)