"Avenue of Light" as Urbanism: Soaring, illuminated sculptures by Cliff Garten Studio anchor major redevelopment efforts in the Ft. Worth's historic district

By ArchNewsNow
June 25, 2009
As in many cities, Fort Worth's Lancaster Avenue was originally a grand thoroughfare that was severed from the city's downtown in the 1950s with the construction of a freeway. The district's renewal began in 2001, when a group of concerned citizens successfully campaigned to relocate the freeway. Public and private interests banded together to create a mixed-use, pedestrian-friendly corridor as a Tax Increment Finance District (TIF). To that end, tonight the City of Fort Worth will illuminate nearly one-half mile of the roadway with "Avenue of Light," a major new work of public art created by Cliff Garten Studio of Los Angeles.
Six soaring stainless steel sculptures set into the median of Lancaster Avenue, the monumental artwork forms a gateway to Fort Worth with a display of contemporary lighting infrastructure bringing a vibrant new identity to the re-emerging historical Lancaster District as an anchor for the Lancaster Avenue Corridor Redevelopment Project.
Rising 36 feet above the streetscape, the sculptures are at once transparent and opaque, depending on the viewer's position and time of day. Each sculpture is made of 100 stainless steel plates, whose forms are derived from architectural details in the nearby Texas & Pacific Terminal, an Art Deco landmark. Stacked onto armatures, set on concrete pedestals amid native trees and grasses, the plates create torqued volumes that contain and reflect sunlight by day, and focus beams of programmable colored LED lights at night.
To develop his vocabulary of forms, artist Cliff Garten found inspiration in the Zigzag Moderne styling of the 1931 railroad station. His goal, he says, was "to make the energy and history of the place visible." He looked at area architecture in plan, elevation, and section, digitally transforming their motifs to develop a form sectioned into the sculptural plates. In addition to durability, the brushed stainless steel creates a prism, generating some remarkable effects. Variable in size, each plate is rotated slightly to create undulating volumes that lend visual rhythms to the street.
As Garten explains, "This project identifies the grand architectural history of Lancaster Avenue as a touchstone for its future. The sculptures twist and stretch the Classical and Art Deco orders of the avenue into new forms of a similar, but different, grace and power."
Garten's studio secured the commission for the Lancaster median redesign through a national invitational competition administered by Fort Worth Public Art. His proposal stood out because of the artist's stated ambition "to make sculpture at the scale of the city, embracing its infrastructure as something with great aesthetic potential," and because it treated the median's landscape and the sculptures as an integrated work of art. Work began on the project in 2005.
Martha Peters, Director of Public Arts Council of Fort Worth & Tarrant County, says, "Garten was able to bridge historic eras by honoring the Art Deco period with a new, iconic, very contemporary sculpture. It encapsulates what Fort Worth has been and what it aspires to be."
Peters describes the sculptures' impact. "They don't shout at you – what is at first transparent comes together as you approach. How they look at dusk is different than at midday. For pedestrians, they are objects of contemplation; it's a kinetic experience traveling in a car."
Says Fernando Costa, Fort Worth Assistant City Manager: "Garten's work has been vitally important in our efforts to bring new life to the south end of Fort Worth. Our goal was not merely to create a visually attractive street, but to use its redesign as a catalyst for redevelopment. Lancaster Avenue was always a major thoroughfare, but this installation makes it a place to be. Now, it really feels like you are entering downtown."
Engineer: Myers, Houghton and Partners, Long Beach, CA
Fabricator: Patrick Vogel Designs Inc., Signal Hill, CA
Cliff Garten Studio has more than 20 years experience in creating public artwork integrated into public buildings, urban lighting, bridges, landscapes, site furniture, and public art plans. Cliff is the recipient of two Individual Artist Fellowships from the National Endowment for the Arts, the Bush Foundation Fellowship for Individual Artists, the Bush Foundation Leadership Fellowship and the Jerome Foundation Travelling Artist Grant. The American Society of Landscape Architects (ASLA) has cited many of his works for design excellence.
(click on pictures to enlarge)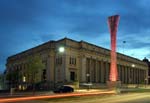 Kevin Buchanan, courtesy of Cliff Garten Studio
Avenue of Light, Ft. Worth, TX, by Cliff Garten Studio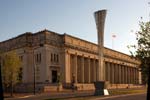 Kevin Buchanan, courtesy of Cliff Garten Studio
Avenue of Light, Ft. Worth, TX, by Cliff Garten Studio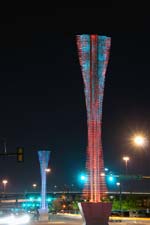 Kevin Buchanan, courtesy of Cliff Garten Studio
Avenue of Light, Ft. Worth, TX, by Cliff Garten Studio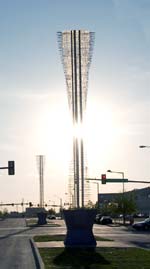 Kevin Buchanan, courtesy of Cliff Garten Studio
Avenue of Light, Ft. Worth, TX, by Cliff Garten Studio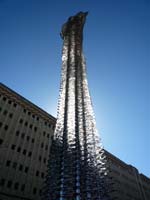 Kevin Buchanan, courtesy of Cliff Garten Studio
Avenue of Light, Ft. Worth, TX, by Cliff Garten Studio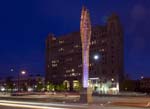 Kevin Buchanan, courtesy of Cliff Garten Studio
Avenue of Light, Ft. Worth, TX, by Cliff Garten Studio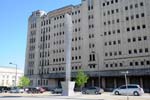 Kevin Buchanan, courtesy of Cliff Garten Studio
Avenue of Light, Ft. Worth, TX, by Cliff Garten Studio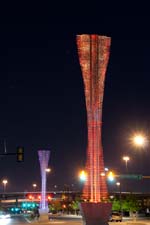 Kevin Buchanan, courtesy of Cliff Garten Studio
Avenue of Light, Ft. Worth, TX, by Cliff Garten Studio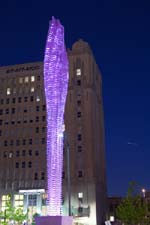 Kevin Buchanan, courtesy of Cliff Garten Studio
Avenue of Light, Ft. Worth, TX, by Cliff Garten Studio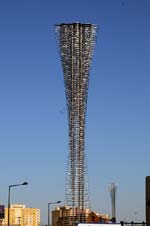 Kevin Buchanan, courtesy of Cliff Garten Studio
Avenue of Light, Ft. Worth, TX, by Cliff Garten Studio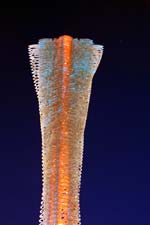 Kevin Buchanan, courtesy of Cliff Garten Studio
Avenue of Light, Ft. Worth, TX, by Cliff Garten Studio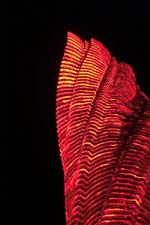 Kevin Buchanan, courtesy of Cliff Garten Studio
Avenue of Light, Ft. Worth, TX, by Cliff Garten Studio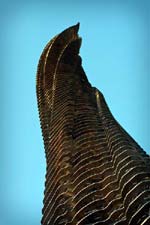 Kevin Buchanan, courtesy of Cliff Garten Studio
Avenue of Light, Ft. Worth, TX, by Cliff Garten Studio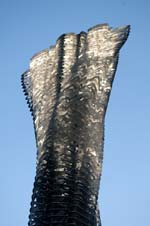 Kevin Buchanan, courtesy of Cliff Garten Studio
Avenue of Light, Ft. Worth, TX, by Cliff Garten Studio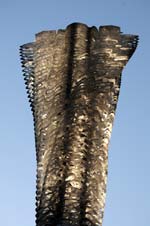 Kevin Buchanan, courtesy of Cliff Garten Studio
Avenue of Light, Ft. Worth, TX, by Cliff Garten Studio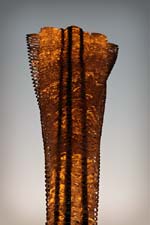 Kevin Buchanan, courtesy of Cliff Garten Studio
Avenue of Light, Ft. Worth, TX, by Cliff Garten Studio